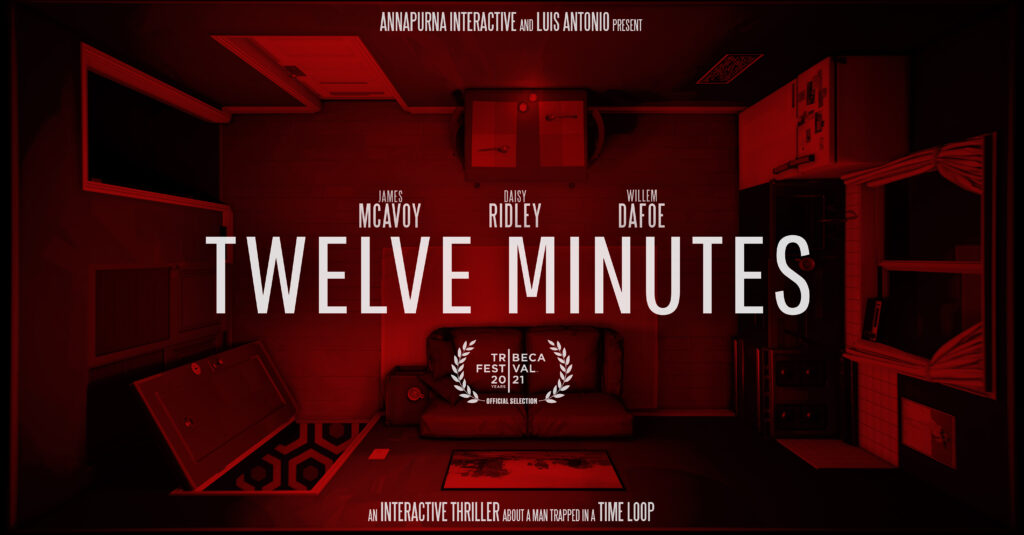 Tribeca Official Selection
For the first time ever, the Tribeca Film Festival added video games among its Official Selections, and we are one of the eight titles that have been nominated!
It's an honor to be selected among these unique titles and I'm happy to see that all the effort we've been putting into this title is resonating with the audience. You can check more about the event and other titles here.
We've worked hard to make this experience closer to an 'interactive thriller', rather than a classical 'video game', in the sense that we removed most of the language towards winning/losing, scoring, levels, objectives, etc. and tried to focused on a seamless organic journey through a time loop. Inspired by film, our goal has always been to create something that is closer to a cinematic experience while retaining all the cool complexity of games/interactive medium and seeing it recognized as such….is pretty cool.
Release Date
We've also just announced at E3 when we will be releasing the game, and that will be August 19th, 2021! Pretty nervous as we get to this final stretch, squashing the last remaining bugs and polishing as much as we can. And with that being said, here's our release date trailer in case you missed it: