I'm very glad to finally be able to share the details of the people that are helping Twelve Minutes become a reality!
Writing this post made me realize how lucky I am to not only have a chance to work on my dream project but to have also found such a group of talented people that also believe in it.
Without any specific order, here are the people making this project happen.
Stephen Bell & J Brett VanderMale – Writers

J Brett VanderMale is a screenwriter and educator, and Stephen Bell is a writer-director who recently served as Story Consultant on Giant Sparrow's What Remains of Edith Finch. Together, they founded Structure Fire, an LA-based production company specializing in arthouse and genre film. Their most recent credits include Samsung's The Night Before VR ride and Otherly Productions' upcoming sci-fi comic Thea. In 2015, VanderMale and Bell's feature screenplay Hold Out landed on the annual TrackingBoard's Young And Hungry List, honoring the top new writers in Hollywood.
I had very specific goals in mind, and from the writers I've met in the industry, I was worried I couldn't find what I was looking for.
I was fortuitous to meet Stephen when showing the game at Indiecade, and realize that not only he 'got it' but that this writing duo was also able to bring a lot more to the project than I even thought possible. They have an extensive movie background (everyone should watch Caché) and are going deeper into the themes of the game than I predicted, having already fixed some of the core issues with the game's narrative.

Chris Bell – Design

Chris Bell is a game designer living in Los Angeles. His design credits include What Remains of Edith Finch, a collection of surreal, interactive short stories about a cursed family in Washington State, and prior, the online games Journey and Way, each designed to build empathy between strangers.
Chris believed and helped on Twelve Minutes long before it was anything worth mentioning. He helped me solve some of the hardest design problems and has been a constant presence, making sure I don't lose my perspective. A superb designer, with a sensitive soul to what games can achieve. I'm very lucky to have him on board, and sometimes I feel he believes in this project more than I do!
Mocap Now – Motion-Capture and Animation

Seasoned veterans of animation and motion capture in both video games and film. The team at Mocap Now has worked on some of the highest selling AAA games with companies such as Rockstar Games, Microsoft, 343 Industries, Sony Computer Entertainment America, as well as with film companies such as Weta Digital, Blur and Animal Logic. The team comes with industry experience bringing to the table past Academy Awards for visual effects on King Kong (2005) & Best Animated Film for Happy Feet (2007).
For a long time, I was planning on hiring a full-time animator but once I realized the level of subtlety required, and how long that would take to achieve with normal keyframe techniques,  I decided to look at mocap solutions.
I asked CJ (half of Mocap Now and previous Lead Animator at Rockstar London where we worked together) if he knew any affordable, high-quality mocap studio accessible to indies, and to my surprise, he told me what he was working on.  MpcapNow has a proven workflow and strong technical background, allowing the mocap tests we've done to be directly imported into the game without the need of a new animator.  They also have a big enough capture space where we will be able to replicate the apartment allowing us to special long animations that will very likely increase immersion.
Flippfly Studios – Porting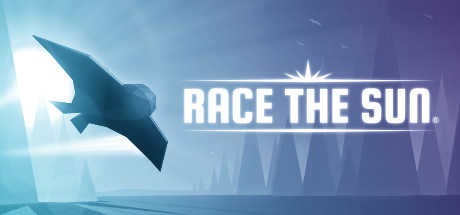 Flippfly is an indie game company in Wisconsin founded by two brothers. Aaron came from the AAA game industry, and Forest from a background in graphic and web design. They created Race The Sun in 2013 for PC, and have since brought it to Playstation, WiiU, and iOS. In 2016, they helped bring Funselektor's Absolute Drift to PS4. They like to keep themselves busy and explore different avenues of sustainability for their company, including lots of prototypes and collaborations. You can find more of their work at flippfly.com
Porting a game to other platforms, in my opinion, requires more than the technical skills of making it work on different hardware. You also need to understand the subtleties of the game and translate them to a new system (e.g. going from keyboard to gamepad). I was worried I would have to outsource this delicate process to some nameless third-party, but fortunately, I met Aaron at GDC, just before Twelve Minutes was funded, and was happy to realize Flippfly cares as much as I do about games.