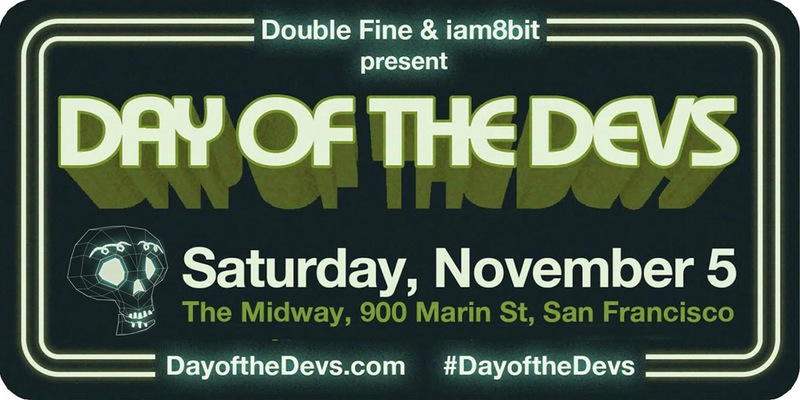 Every year, the awesome folks at Double Fine (Psychonauts, Grim Fandango, Broken Age) and iam8bit organize the excellent free event, 'Day of the Devs', for fans of Independent Games, right here in San Francisco.
It's happening next weekend (Nov 5th), and I'm very proud to share that Twelve Minutes latest version will be playable among other genuinely wonderful games. So if you are around, and want to try it out, please show up!
On a quick development note, I've been playing around with the first-person camera during dialogue and quite happy with the results so far (also to note, art and animation are still placeholders).