A couple of weeks ago I finally managed to get all the key story elements in the prototype. You can now, for the first time, play the game from start to end.
It's a very rough ending but it's there and it makes me very happy that I got to such a milestone.
I've also been regularly sending the game out to some friends to play and this has allowed me to fine tune the pacing and the difficulty of the puzzles. Still a lot of work to do but there is a clear progression in the overall quality.
For this post I'm going to cover something I've been tackling recently which is, trying to figure out how I can add all the story details into the world without messing up the simple interaction language and the clean readability of the environment.
As an example here is the bathroom's medicine cabinet with the only gameplay relevant element: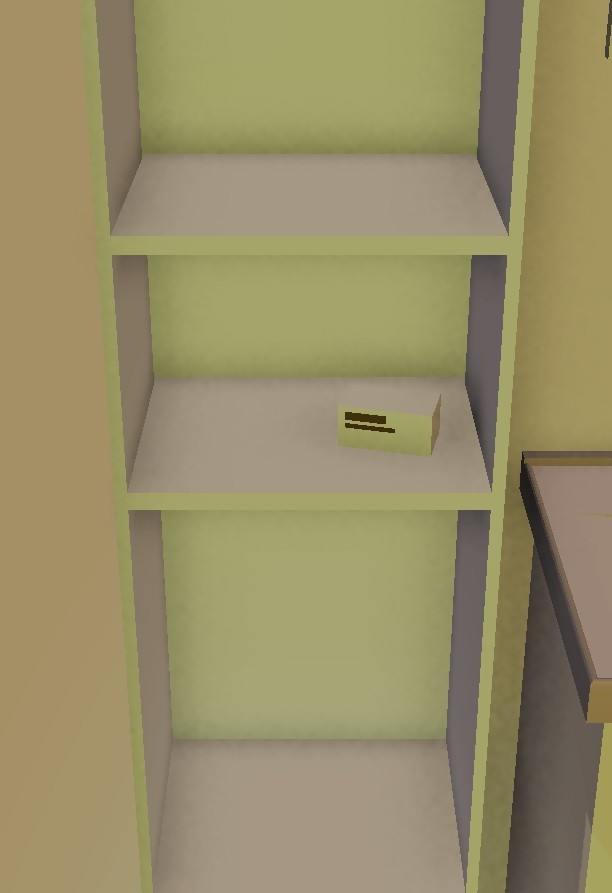 Looks great no? Yeah..right…but it reads the way I want it to. You can immediately tell what you are supposed to interact with without wasting any time pixel hunting to see what you can grab or not.
But unfortunately it feels barren and without any personality. I want this cabinet to show the lifestyle of the couple and peek into the intimacy of their lives.
So taking that into account I made a pass to add more objects that you would normally see in a medicine cabinet but having them read as background: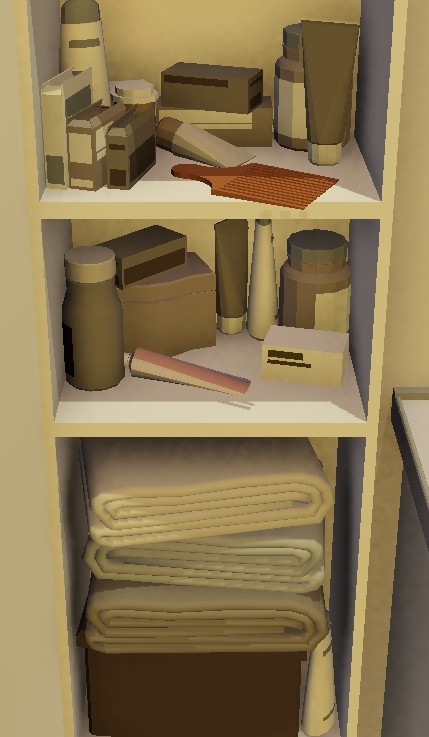 The difference is night and day. You now get the feeling of peeking into someone else's cabinet but the added detail will make the player go up and down with the mouse trying to figure out what is interactive or not…
On this third pass I tried to play with the colors and angle placement of the objects to accentuate what is relevant: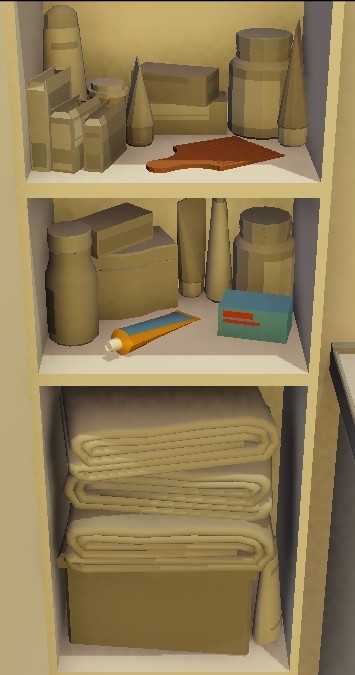 And quite happy with the results! There is no question of what is interactive or not and the background items are generic enough not to be a disturbing but detailed enough that you can make out what they are.
Still need to figure out how to deal with the extreme desaturation and not sure how this will work with other containers in the apartment…but looking forward to find out!